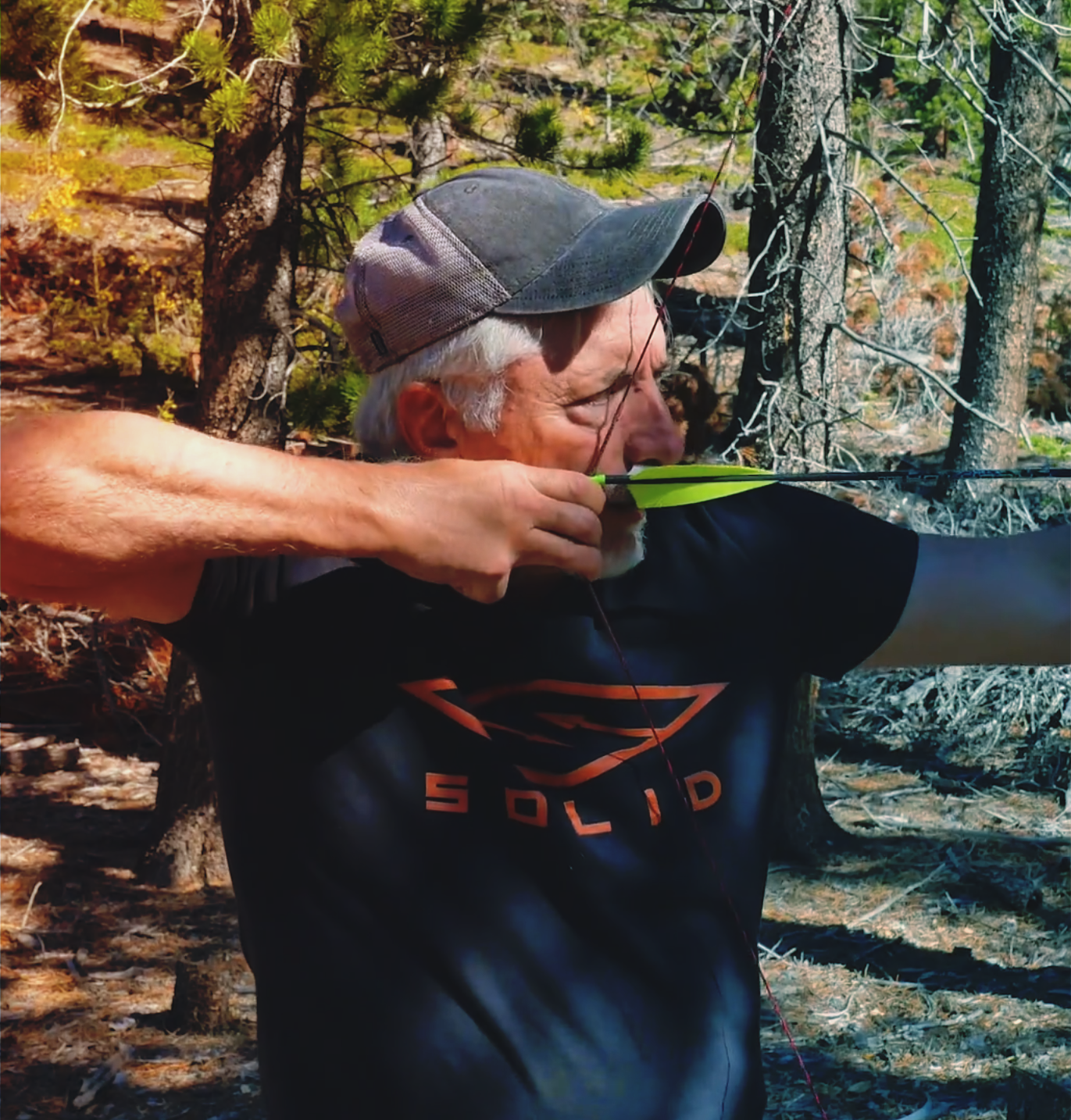 Learn SOLID Fundamentals
The BASICS COURSE outlines the foundational practices to build a reliable and repeatable shot that will serve the archer for a lifetime. The Basics Course is approximately 30 minutes long and focuses on a "Quick Start" approach.
Archery is our Passion
When Tom started an arhcery store in Denver, CO back in 1995 he was very much a regular-Joe in terms of shooting knowledge and ability. As the store grew more and more people asked him for advice on how to shoot. Having experienced every kind of bad habit a guy can pick up, Tom sought answers for himself and his customers.

Long story short, Tom found the USA Archery National Training System Method (NTS). Simply put, it was revolutionary knowledge that the bowhunting world craved. Why wouldn't us bowhunters want shooting knowledge from our US Olympic coach?
Today Tom is in a select crowd of USA Archery Level IV coaches. With a lifelong passion for traditional archery and bowhunting, and a very busy retail archery store, Tom was able to start sharing the NTS method in-person with thousands of people a year. Tom's goal is to bring the highest level archery shooting knowlege to the everyday archery and bowhunter.

MEMBERSHIP BENEFITS:
~30 Minutes of Content
Overview of the Most Important Shot Mechanics
Embedded Q&A Forums
There is an open forum within each module in the SOLID Archery Mechanics instructional course. This is a semi-live discussion directly with Tom and other students intended to go deep into the subject being discussed within the module. This forum discussion is viewable by all members and everyone can participate!


Solid Archery Mechanics Courses
No matter where you are at in your journey, we've got a course for you!

Check your inbox to confirm your subscription